So I should have posted this over the weekend before I knew the contest outcome. I just found out I didn't win :(
And I really thought I had a great layout. This is the second month I thought I had a good shot and came up empty.
I am actually really disappointed. I know I shouldn't be, but I am. I really really LOVE my layout and thought it captured the theme- COLOR really well. Not just in the layout but in the photo too.
Ahh well.
Here is my entry: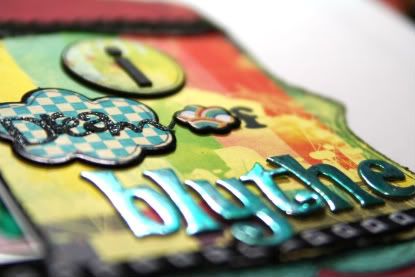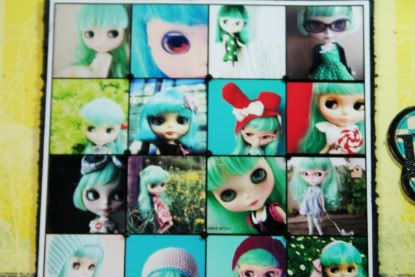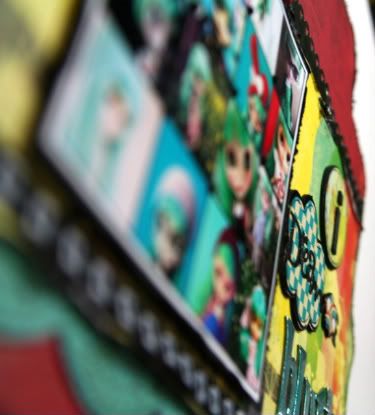 A layout of my dolly obsession. They have become quite the creative muses for me
The photo was created using big huge labs flickr toys.
PP- Basic Grey Blush & Obscure
KI ribbon
Sass teal scalloped border
Pink Paislee Black border sticker
Sass clouds
Alphas- Making memories, American crafts, Maya Road chipboard. The shiny letters are AC that were re-inked with alcohol ink.
Black Soot distress Ink.
There are tiny black rhinestones in the intersection of each mini photo.