Sorry I am behind in posting these (Ironically they have been done on time I just didn't take pics to post). Ive been a total slacker lately :(
I love that everyone is an individual. I was raised to believe that being different or unique is a good thing. Life would be so boring otherwise! As I always say - Normal is for BORING people :D This week's challenge is about the quirks and habits that make you or someone you love unique!
What quirks do you have that others notice? Is there any particular memory of how these quirks have made you stand out or impacted you in the past? Do you know how your quirks started?
What quirks do you find more endearing or amusing about a loved one? How has their quirk impacted your life or your relationship?
Here is my take on this. I HATE pink. My hatred of pink is legendary and I get some good natured grief for it so I thought it would be perfect for this challenge: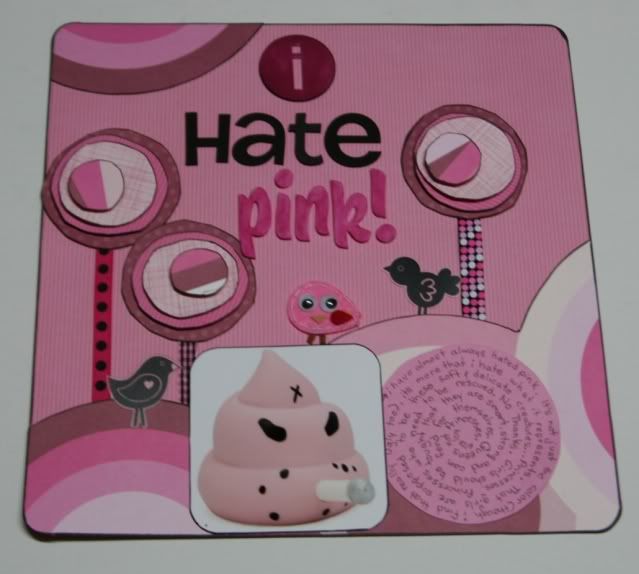 Supplies:
I am forcing myself to use at least 2 things on each layout that are older than 2006.
PP- KI Color Theory
Black birds Maya Rd
Pink Bird Sass
Misc ribbon
Alphas- Heidi Swapp chipboard inked pink, American Crafts thickers colored in with copics